APA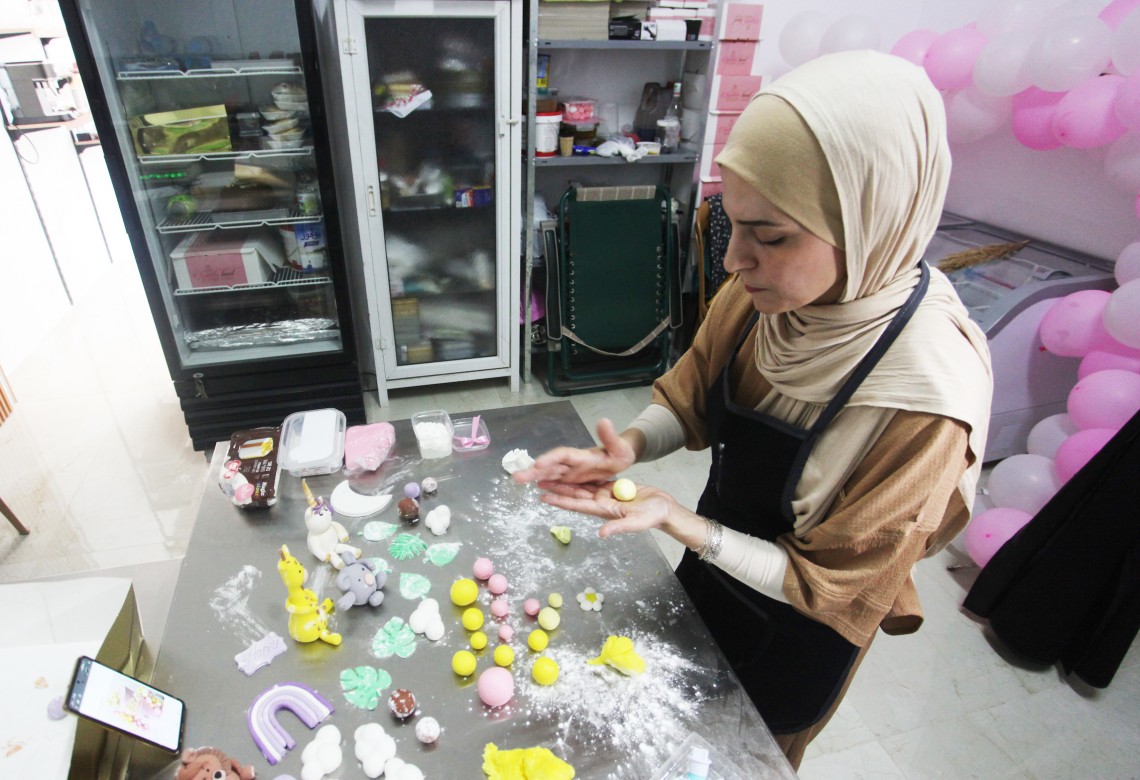 Palestinian woman Ayaat Matir, 40 years old, who is hearing impaired, has successfully transformed a personal project she started some time ago into a specialized sweets store in the city of Gaza.
Matir lost her hearing at the age of four due to an accident and relies on hearing aids to engage with the community. Her talent for making sweets began at a young age, and encouraged by family and friends, she decided to pursue this field several years ago. She started marketing her products through social media platforms under the name "Sweets Land."
After the tremendous success and high demand for Matir's sweets project, she decided to expand her business by opening a physical store in the city of Gaza, where customers can visit to place orders and pick up their sweets.
Matir excels in the artistic presentation of her handmade sweets, utilizing her talent for drawing to create products in a unique and unconventional manner. She says, "I customize the sweets for customers according to their desired design and shape, aligning them with the occasion they are celebrating."
She added, "Many customers request uncommon varieties that are not widely available in the local market, and once I taste them, I can recreate them with exceptional quality."
The lady mentioned that some of the key varieties she offers are "Cheesecake, various flavors of Gateaux, Nutella Mousse, Lotus Mousse, and Tiramisu."
Matir emphasized that the prices of her products are affordable for everyone, taking into consideration the difficult economic conditions in the Gaza Strip, despite the rising prices of raw materials.
Regarding the challenges she faces in her work, Matir said, "My work as a teacher at the 'Our Children for the Deaf' Association has greatly helped me in easily communicating with people and delivering information smoothly, and the same applies to my current work within the sweets store."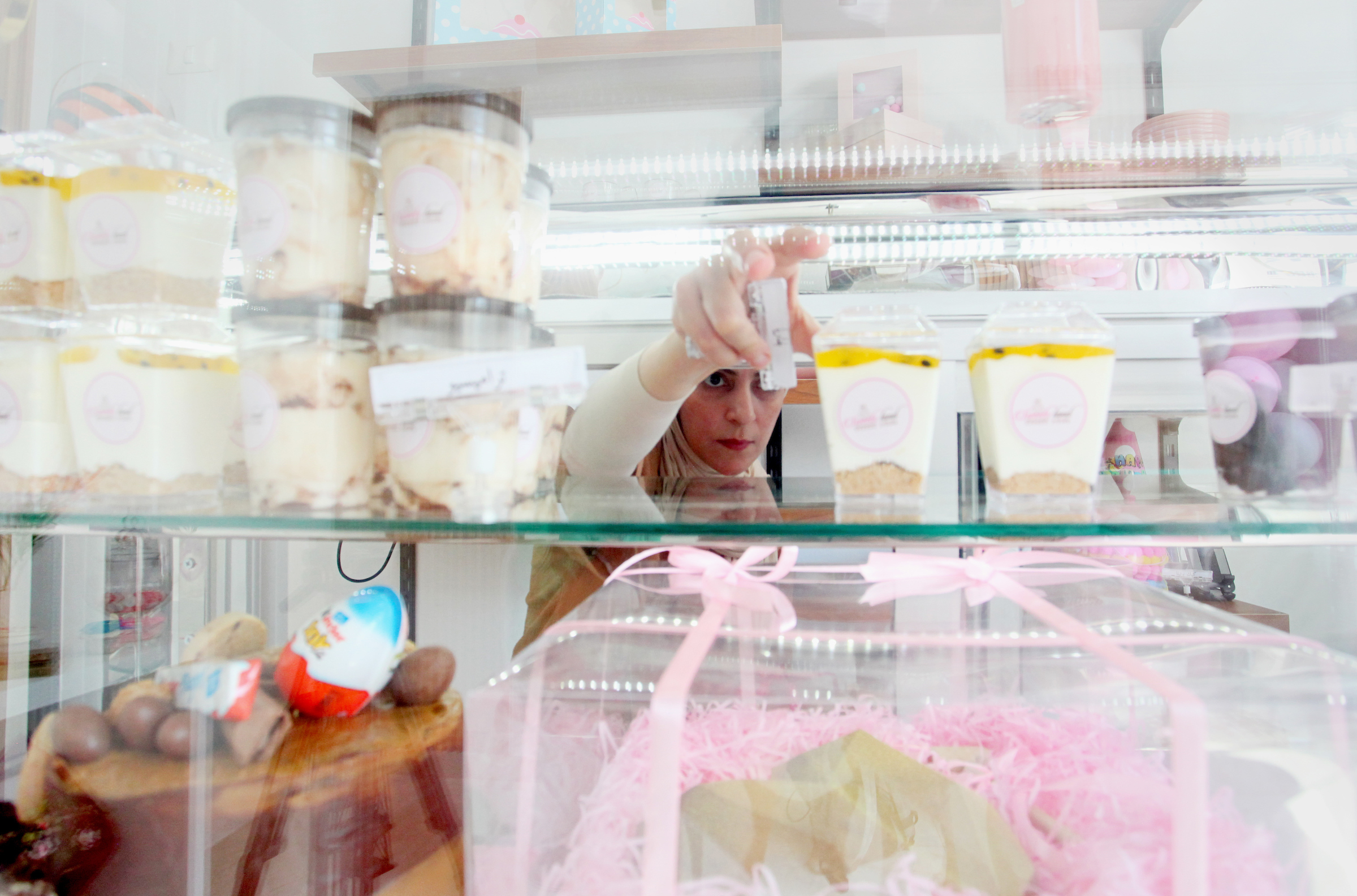 Matir overcame her hearing impairment obstacles by receiving assistance from her relatives in the store, allowing her to focus more on the confectionery aspect rather than administrative tasks, customer communication, and order delivery.
Her aspiration is to expand her store by opening additional branches in various governorates of the Gaza Strip, with the aim of providing employment opportunities for a larger number of individuals with disabilities who face limited employment prospects.